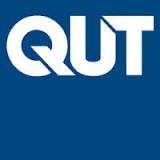 Our campuses
Our three campuses at Gardens Point, Kelvin Grove and Caboolture have state-of-the-art facilities for our students and staff.
Our university
Our vision and goals, history, statistics, student opinions, annual report.
Academic profiles
Profiles of our teaching and research staff, outlining research activity, experience and teaching excellence.
Faculties, institutes and divisions
Our faculties and schools, institutes, and divisions.
Campuses and precincts
Campus maps, cultural precincts, addresses, transport, and campus locations.
Services and facilities
Services we offer to our staff, students and the general public.
Jobs
The latest job vacancies for research, teaching and professional staff.
Policies
Our university rules and regulations, and our Manual of Policies and Procedures.
Learning and teaching
Our staff and students work together to create quality learning environments, with excellent outcomes for graduates.
Giving to QUT
Your donation will support our research, scholarships, and students.
Accreditation
Find out which of our courses are accredited by national and international organisations.
News
Our university news, including our achievements and research outcomes.
Events
Find out what's happening in our university.