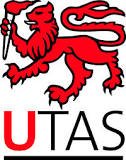 The University of Tasmania has a growing reputation as one of Australia's foremost teaching and research institutions. With a history spanning almost 125 years, the university is ranked in the top ten research universities in Australia and in the top two per cent of universities in the world.
With more than 29,000 students, UTAS provides a creative and stimulating environment, providing opportunities for our students to engage in an international learning experience through student exchanges and a multicultural campus life.
Beyond the student experience, the university's community is strengthened by a network of more than 90,000 alumni spanning more than 120 countries, and is underpinned by collaborative partnerships with other organisations who share our strategic outlook.
While maintaining a distinctive Tasmanian identity, UTAS programs and research are international in scope, vision and standards.